Bay Area Elected Officials Still Don't Reflect the Region's Diversity
September 21, 2023
The number of elected officials of color continues to increase in the Bay Area. However, those elected to top political offices remain disproportionately white. For a stronger, more resilient democracy, elected officials must reflect the lived experiences of people of color and govern to advance the region's collective well-being.
By Michelle Huang and Simone Robbennolt
Introduction
Elected officials in the 101 municipalities and nine counties in the Bay Area make important decisions that impact the 7.7 million people living in the region. These decisions can influence the affordability of housing in the region and transportation that connects residents to jobs, grocery stores, and parks. Right now, local electeds are making decisions about how more than $1 billion in remaining federal Covid-19 recovery dollars are invested. Their choices have the potential to transform the systems that continue to lock 1.3 million economically insecure Bay Area residents out of opportunity and economic prosperity and to design and advance policies and solutions that build a more just and equitable region.
Although racial diversity in elected office doesn't equate to equitable policies, it matters that those with the lived experiences and community knowledge of historically excluded communities have a seat and voice at the table. However, those who hold political power don't always reflect the full range of diverse experiences of their constituents. More people of color are running for office and winning local elections in the Bay Area, but top local electeds remain disproportionately white. Elected officials, regardless of race, have a role in representing and ensuring that our institutions work for all Bay Area residents.
Summary of Key Findings
People of color continue to make strides toward greater political representation in the Bay Area. Despite that, elected offices in the region remain disproportionately held by white people.
Key findings include:
Between 2021 and 2023, the region's share of elected officials of color increased from 34 percent to 37 percent. Despite the steady increase, people of color make up 62 percent of the region's population and remain underrepresented in local offices.
The share of Black elected officials also grew slightly from 8 percent to 9 percent. Still, the vast majority of Bay Area cities do not have a single Black elected official.
There was no change in the share of Latinx elected officials during this period. Latinx electeds make up 13 percent of the Bay Area's local electeds even though Latinx residents make up 25 percent of the region's population.
The share of Asian American elected officials increased slightly by one percentage point, from 11 percent to 12 percent. Asian American electeds are still underrepresented when compared to their share of the total population (27 percent).
In 2023, one city councilmember with Pacific Islander ancestry was elected in Belmont. This marks the first Pacific Islander elected to a top city or county office in the Bay Area since we began tracking the diversity of electeds in 2017. The nine-county region is home to nearly 43,000 residents who identify as Pacific Islander.
Data and Methods
Diversity of Electeds 2023 Analysis
This analysis updates our previous research on the diversity of elected officials and includes the November 2022 election results. The data has been further disaggregated with ancestry information for past and current electeds who identify as Asian American or Pacific Islander. This dataset includes the race/ethnicity and gender of mayors and councilmembers of the region's 101 municipalities as well as the county supervisors and district attorneys in the region's nine counties holding office from 2019 to 2023.
Diversity of Electeds Indicator
Political representation is integral to regional equity. The Bay Area Equity Atlas tracks this metric through our diversity of electeds indicator.
Racial/ethnic and gender information is collected for the mayors and councilmembers of the region's 101 municipalities as well as the county supervisors and district attorneys in the region's nine counties holding office from 2019 to 2023. The year referenced refers to the year of data collection. Data for 2019 reflects electeds holding office as of May 2019. Data for 2021 reflects electeds holding office as of January 2021. Data for 2023 reflects electeds holding office as of February 2023. The demographic information of elected officials is collected via web-based research and reaching out to them by mail and email to provide an opportunity to make any corrections.
To access a more thorough methodology of the indicator, visit bayareaequityatlas.org/about/methods/power#electeds.
Decision-making and Representation in Action
A Closer Look at Landlord Elected Officials and Tenant Protection Legislation in the Bay Area
Local elected officials in cities and counties play an important role in passing housing policies that address local priorities. To explore the relationship between real estate interests held by Bay Area elected officials and their voting patterns on housing legislation, we reviewed statements of economic interest forms for electeds in a sample of 20 cities and the region's nine counties. Our review indicates that one in four elected officials have property interests, suggesting that the perspectives and experiences of renters may be underrepresented in local government decision-making. Delve into the case study.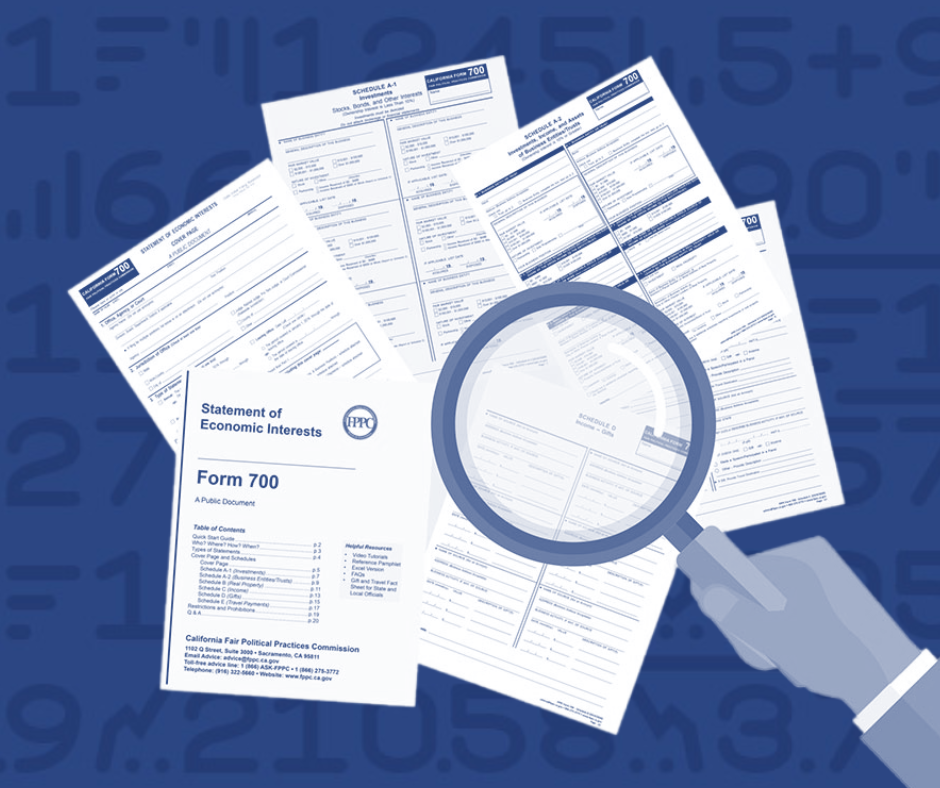 Findings
People of color gained 23 additional local and county positions during the November 2022 election; they now hold 37 percent of elected seats.
After last November's election and the subsequent special elections, people of color gained 23 additional seats among top elected officials. That brought the total share of electeds of color up from 34 percent in 2021 to 37 percent in 2023. The region gained two Latinx electeds, six Black electeds, 11 Asian American electeds, three electeds that identify as mixed/other, and one new elected with Pacific Islander ancestry across its nine counties and 101 cities. Among the region's 101 cities and towns, 29 gained at least one person of color in their city council representation.
Since the start of our data collection in 2019, there has been a steady increase in overall representation among elected officials. Our analysis shows that:
Thirty-seven percent of electeds are people of color, an increase from 29 percent in 2019.
Twenty-five percent of Bay Area cities still have no people of color represented in their city government. In comparison, people of color make up 62 percent of the total regional population.
Since 2021, 60 Bay Area cities saw no change in the number of elected officials of color and 12 cities saw a decrease in their overall number of electeds of color.
Seventy out of 101 Bay Area cities have no Black elected officials.
A diverse elected body does not ensure a diversity of progressive policies. However, increasing the number of Black elected officials who share the lived experience of Black residents in the Bay Area is integral to dismantling anti-Black racism in the region. Elected officials willing to champion and promote policies that remedy decades of anti-Black policies that have created income disparities and inequitable access to employment and educational opportunities can advance racial equity in the region.
The share of the region's elected officials who identify as Black increased from 8 percent in 2021 to 9 percent in 2023, which is a slight overrepresentation of the region's Black population of 6 percent. Yet 70 out of 101 cities (69 percent) have no Black elected officials. For example, in Vallejo, there are no Black elected officials, even though 18 percent of the city's population identifies as Black. After the 2022 elections, 10 Bay Area cities have lost a Black elected, with six of them now not having any Black electeds on their city councils, including Albany and San Jose. The past elections also saw gains in representation of Black electeds in Emeryville and Vacaville, which gained two electeds each.
Latinx electeds are underrepresented throughout the region.
The Bay Area's Latinx population is steadily increasing. The group is projected to grow by 24 percent in the next 40 years. Latinx representation is growing in local governments as well: 13 percent of elected officials currently identify as Latinx, an increase from 10 percent in 2019. This rate is much lower than the overall share of Latinx residents in the Bay Area, as 23 percent of people in the region identify as Latinx. Currently, more than half (55 out of the 101) Bay Area cities don't have a Latinx elected represented on their city councils. And 11 cities have lost at least one Latinx elected after the last election. Healdsburg and San Mateo have each lost two electeds, the most of all cities. Neither city has a Latinx elected, even though the Latinx population makes up 25 percent of the overall population in both cities. On the other hand, 12 cities have gained a Latinx elected, including East Palo Alto, Richmond, San Francisco, and San Leandro.
The share of Asian American electeds in the region increased slightly from 11 percent in 2021 to 12 percent in 2023.
While more Asian American people are running and being elected to office, they remain underrepresented in local government. Twelve percent of Bay Area electeds are Asian American while 27 percent of Bay Area residents are Asian American. Across the nine counties, only Alameda, San Francisco, and Santa Clara counties have an Asian American represented on their Board of Supervisors. And across the 101 cities and towns in the region, 58 places do not have an Asian American elected on their city councils. In Foster City, where the majority of the population is Asian American, there is no representation on its city council. Seven cities have lost an Asian American elected, including San Francisco. Since 2021, 16 cities have seen an increase in the number of Asian American electeds, with San Jose and Vallejo having the largest increase at three and two electeds, respectively.
The Asian American population in the region is also vastly diverse. The Bay Area is home to more than 612,000 Chinese Americans (8 percent of the overall population), but only 2.8 percent of the elected officials in the region are of Chinese ancestry. Following the 2022 election, Sheng Thao became Oakland's first mayor of Hmong ancestry. These figures also don't fully capture the diversity of Asian American representation in the region. There are also other elected officials with Asian ancestry who fall under the mixed/other and Latinx categories due to their other identities. For example, Rosemary and Ellen Kamei — a mother and daughter who were elected to San Jose and Mountain View's city councils, respectively — have both Puerto Rican and Japanese ancestry.
In 2023, we began disaggregating Asian American and Pacific Islander populations into separate major racial/ethnic groups. For this update of the diversity of electeds indicator, we reached out to past and current electeds who fell under either category to confirm their ancestry identification. This allows us to disaggregate more deeply for the Asian American group (as illustrated above). This process also surfaced that this past election saw a gain of the region's first Pacific Islander elected to a top city and county office since we started collecting this data in 2019. While it's a positive step toward greater political representation for the more than 43,000 Pacific Islander residents in the region, there's much more to be done.
Recommendations
The vast majority of Californians want the diversity of their communities reflected in political office. We must prioritize electing more candidates of color and those that reflect the broad diversity of our region and support policies that advance our collective well-being. When our elected leaders reflect the diversity of our communities and govern in ways that allow all Bay Area residents to participate, prosper, and reach their full potential, the region stands to gain a stronger, more robust democracy.
To build a more equitable Bay Area, we must dismantle barriers that have historically kept people of color, low-income and working-class communities, immigrants, and other marginalized groups from political power. Government officials, agencies, philanthropies, and the private sector can take several concrete actions to increase election accessibility, voting power, and representation in elected office, including:
To address the underrepresentation of people of color:
Bay Area city and county governments should pass structural reforms, including public campaign financing and campaign finance reform, to curtail corporate contributions, secret Super PACs, and "pay-to-play" politics. For example, Oakland voters passed a Democracy Dollars initiative that would give voters $100 vouchers to support campaigns for local office. Initiatives like these must be funded and prioritized in the budgeting process.
Local and national philanthropies should fund equity-oriented leadership development programs that prepare people from underrepresented communities of color to effectively engage in public policy. Specifically, they should support leadership from housing justice and tenant organizing groups to run for office.
Funders, political leaders, and donors should invest in training and support systems for candidates from underrepresented communities to run electoral campaigns.
Funders and political leaders should also invest in community-based programs that support newly elected officials from underrepresented communities once they are in office.
Policymakers and funders should support voting reforms and civic engagement efforts that increase voter registration and turnout among underrepresented communities, especially in local elections.
Local boards of elections should ensure that polling locations and ballot drop-off boxes are distributed fairly across their jurisdictions. They should increase accessibility to early voting and mail-in voting options as well.
To strengthen accessibility to and community power in local decision-making processes:
Local voter registrars and governments should strengthen language access and quality translation services in election materials and local government meetings.
Local governments should provide childcare accommodations to increase accessibility for parents and caretakers so that they can participate in civic engagement. For example, prioritizing parents with children during public comment periods or providing designated rooms for the safe supervision of children.
---
1 Latinx elected officials in this dataset include people of Hispanic origin of any race. For example, electeds who identify as Asian American and Latinx are designated as Latinx in this dataset.
Project Partnership
This project would not have been possible without the collaboration and thought partnership of Bay Rising and Urban Habitat.
Bay Rising is a growing alliance of Bay Area community-led organizations building power across the region to win community-driven governance centered on racial, economic, and environmental justice. Three local alliances anchor the alliance: Oakland Rising, San Francisco Rising, and Silicon Valley Rising. These three local alliances work together to increase voter turnout within their communities, educate voters, support grassroots electoral campaigns, and develop local leaders.
Urban Habitat democratizes power and advances equitable policies to create a just and connected Bay Area for low-income communities of color. As a movement support organization, it confronts the structural inequities that impact historically disenfranchised communities and increases the power and capacity of low-income communities of color through strategic partnerships.
Acknowledgments
We greatly appreciate the time and guidance provided by everyone who helped shape this research. Thanks to Irene Rojas-Carroll and Kimi Lee of Bay Rising and Chris Schildt of Urban Habitat for their ongoing thought partnership and support throughout this project. We also extend our appreciation to Emily Benfer and Aaron Tiedemann for sharing their existing data collection and research on local eviction moratorium legislation. Thanks to our colleagues at the USC Equity Research Institute — Edward-Michael Muña, Justin Scoggins, and Arpita Sharma — for their data checking and analysis support. And a special thanks to our PolicyLink colleagues — Jennifer Tran, Gabriel Charles Tyler, Rosamaria Carillo, Jasmine Rangel, Tram Hoang, Heather Tamir, Nyaka Mwanza, Carlo David, Ashleigh Gardere, and Josh Kirschenbaum — for their feedback and editing of the material and data collection support throughout the project.