College readiness: Our education system needs to prepare all students for college or careers.
Insights & Analyses
The share of high school graduates in the Bay Area ready for college has increased since 2010 for all racial and ethnic groups.
College readiness still varies widely by race/ethnicity: about 41 percent of Latino high school graduates were college ready in 2020, versus 77 percent of Asian or Pacific Islander high school graduates.
College readiness also differs by gender: female graduates are more likely to be college ready than their male peers.
Regionally, as of 2020 Marin County has the highest college readiness rate and Sonoma County has the lowest.
Drivers of Inequity
Low-income families pay a larger proportion of their income on college expenses, especially as costs rise and financial aid declines. While affluent students are more likely to be tracked into college prep courses, students in high-poverty schools (largely students of color) are less likely to have access to advanced college-prep courses, a result of inequitable funding across districts. Higher-income students also have greater access to internships, mentoring, and SAT and ACT test preparation courses, and produce higher scores on average. First-generation college students, often students of color, that receive inadequate funding may struggle to manage loan payments and balance employment and coursework.
Strategies
Invest in people: Policies to help all youth succeed 
BUILD Bay Area uses an entrepreneurship-based curriculum to boost college preparedness. BUILD is a four-year college and readiness program in the Bay Area using entrepreneurship-based experiential learning to motivate and prepare youth in underserved communities for high school, college, and career success. Currently, BUILD Bay Area serves more than 400 students in Oakland, East Palo Alto, and Redwood City. In its 2018 class, 98 percent of students graduated high school and 98 percent were accepted to at least one post-secondary institution. Learn more. 
Photo: BUILD Bay Area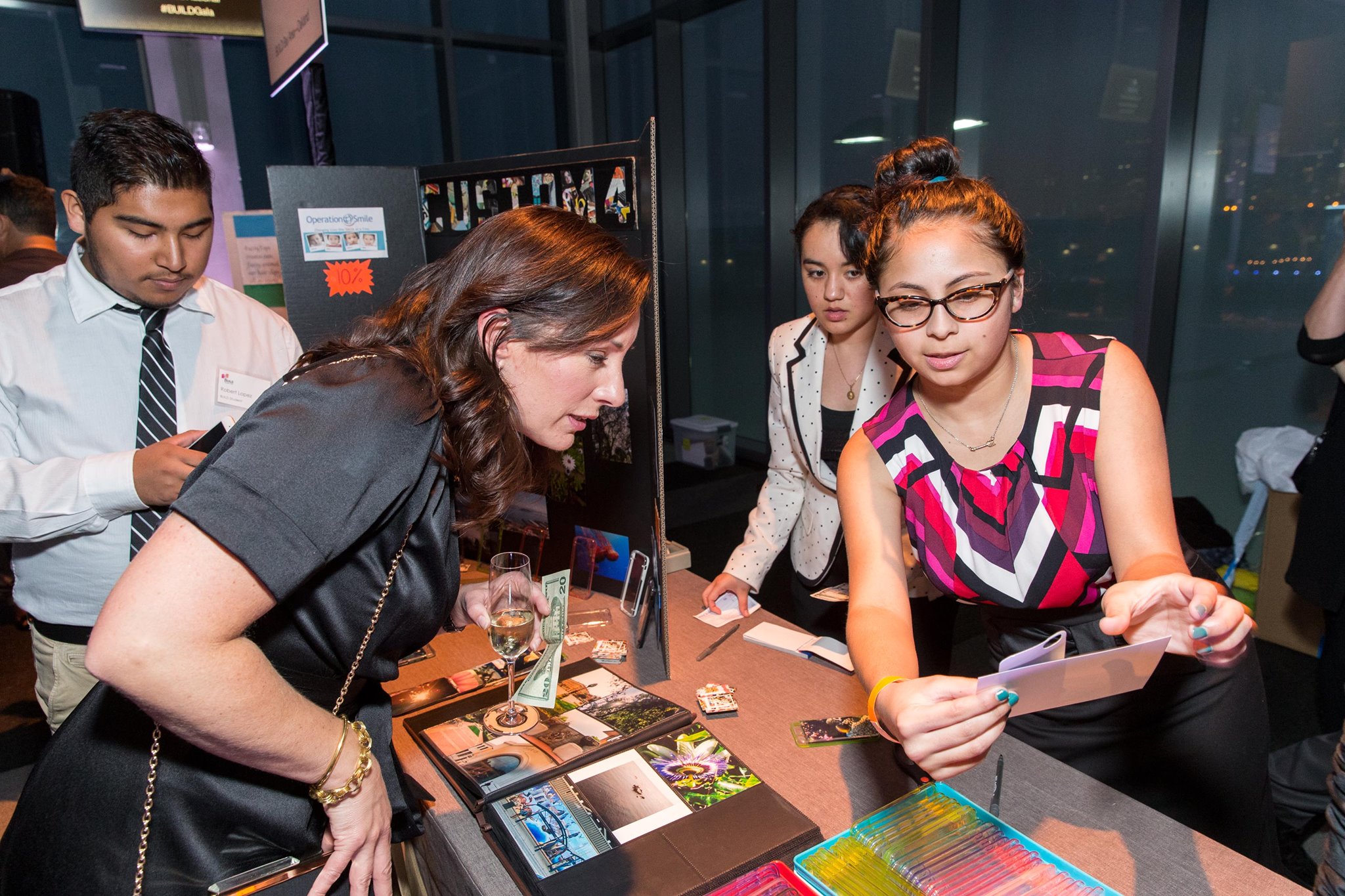 " Having access to college-educated, people of color doing awesome things in my community greatly inspired me."
22-year old Zaria Clemmons first participated in Young Community Developers' tutoring, college, and career programs as a sophomore in high school. She then spent two summers as an intern with the San Francisco Public Utilities Commission's Sewer System Improvement Program, working in public relations and community benefits. She went on to earn her degree in business from Agnes Scott College and is building her career in social impact to advocate for the needs of the Bayview and communities like it.
Photo: Felix Uribe