Educational attainment: Educational equity is key to building a strong workforce ready for the jobs of tomorrow.
Insights & Analyses
Educational attainment is increasing, and the share of adults with college degrees continues to grow.
Yet, there are wide racial inequities in educational attainment. Regionally, the majority of Asian Americans and white people have at least a bachelor's degree, compared with about one in three Black adults, and about one in five Latino, Pacific Islander, and Native American adults.
Across the region, Latino and mixed/other adults are most likely to be without a high school diploma at 29 percent and 26 percent respectively.
For Asian American, white, and Pacific Islander adults in the region, men are more likely to have a college education compared to women. For Native American, mixed/other, Latino, and Black adults, women are more likely than men to have a college degree.
Educational attainment varies widely across the nine counties: 60 percent of Marin County adults have a college degree compared with 27 percent in Solano County.
 
Drivers of Inequity
Access to and successful completion of post-secondary education is largely dependent on success in grades K–12. In the past, California schools were financed largely by local property-tax revenue, which resulted in large differences in spending across districts due to varying property values and tax rates. When Prop 13 passed in 1978, it reduced local property tax revenue available to schools, requiring the state to step in. Currently, the state allocates funds based on average daily attendance, so districts with a high number of low-income students, where absentee rates tend to be higher, receive less funding compared with more affluent districts that tend to have higher attendance rates.
Strategies
Invest in people: Policies to prepare youth for the jobs of the future
Bay Area Promise Neighborhoods put students on track for high school graduation. The vision of a Promise Neighborhood is for all children and youth to have access to great schools and strong systems of family and community support that will prepare them to attain an excellent education and successfully transition to college and a career. Promise Neighborhood sites in the Bay Area include the Mission Promise Neighborhood in San Francisco and the Hayward Promise Neighborhood. Both of these programs have taken an equity approach, targeting low-income families and families of color, and have shown promising results. Between 2012 and 2018, the high school graduation rate at the target school in San Francisco's Mission Promise Neighborhood increased from 62 percent to 89 percent, a 27-percentage-point increase. The program also successfully enrolled 100 percent of subsidy-eligible children ages 3 to 5 years in high-quality preschools in 2018. In the Hayward Promise Neighborhood, graduation rates at Hayward High School increased by 13 percentage points (from 76 percent in 2011 to 89 percent in 2016). Learn more. 
Photo: Hayward Promise Neighborhoods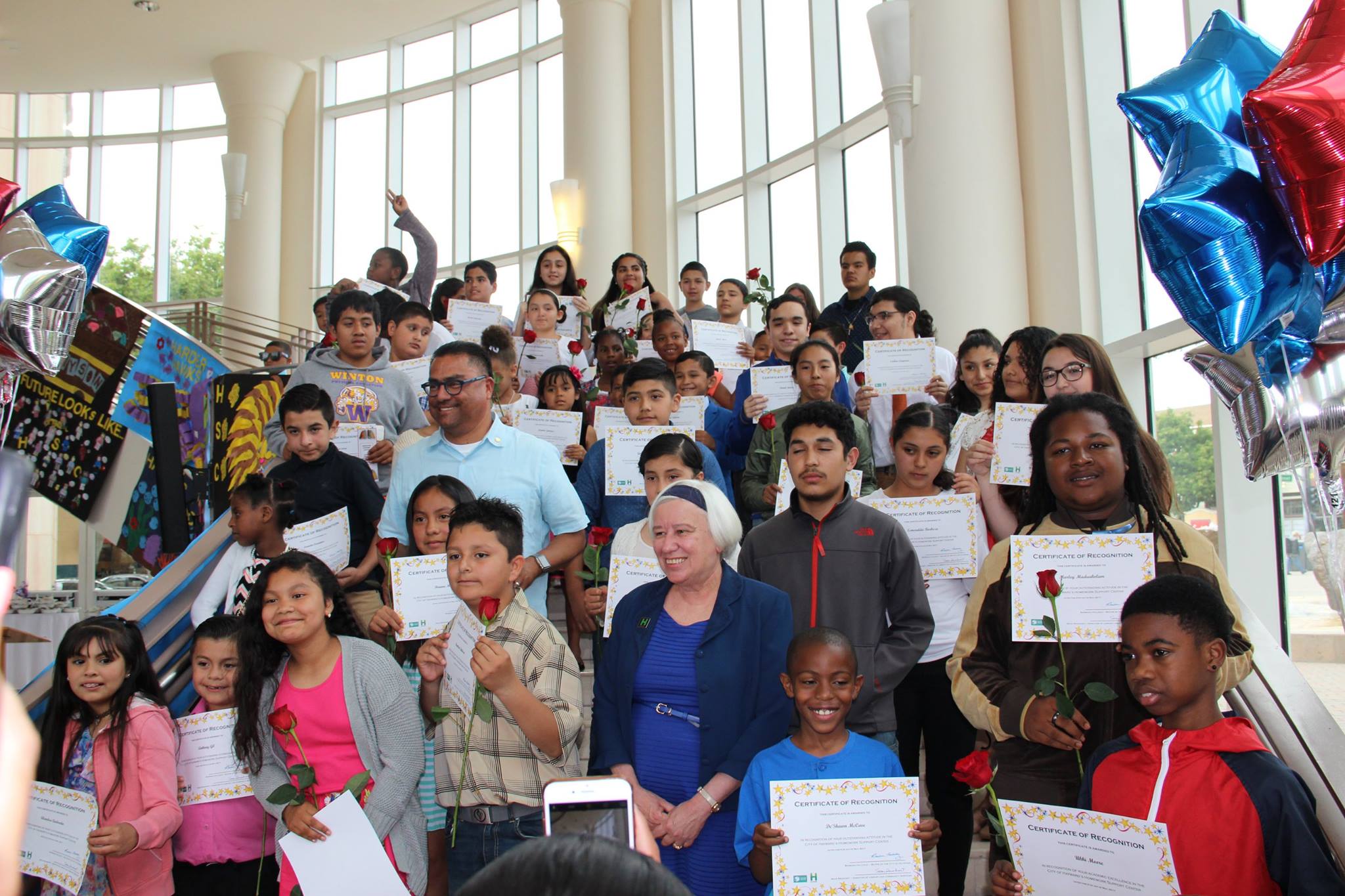 " I was encouraged to get out of my comfort zone so that helped me grow a lot since I've been in college."
21-year old Kelli Cosby will be the first college graduate in her family when she finishes her degree at Cal State East Bay in 2020. Currently majoring in sociology with a minor in ethnic studies, Kelli says that the Hayward Promise Neighborhood helped prepare her for college. She is currently interning at her alma matter's college and career center and is planning for her own career to be in education, with a focus on at-risk youth, after she graduates.
Photo: Felix Uribe