Fact Sheet: Preventing Eviction and Indebtedness in Unincorporated Alameda County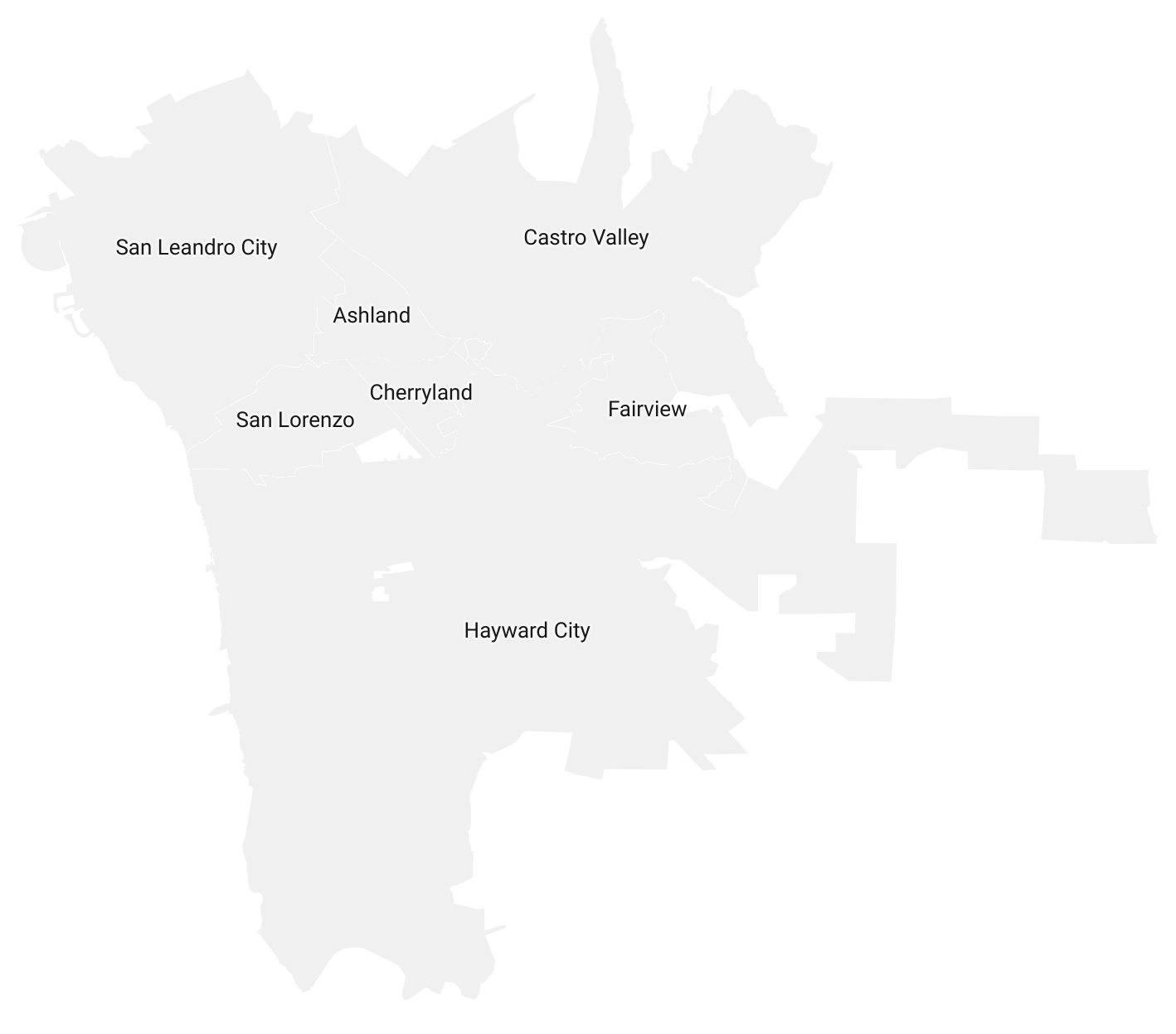 Overview
Four in 10 residents in unincorporated Alameda County are renters, including the majority of Black and Latinx residents. Many were already facing a crisis due to soaring rents before the pandemic, and they have been hit hard by the virus and its economic impacts. Without eviction protection, debt relief, financial support, and lasting renter protections, Covid-impacted renters will be left behind as the region begins to recover, deepening existing inequities. Key findings:
In unincorporated Alameda County, 2,200 renter households—13 percent of renter households—were behind on rent in May 2021.
These renters face an estimated $12 million in rent debt, approximately $5,500 per household.
The communities of Cherryland and Ashland had the highest pandemic unemployment rates in unincorprated Alameda County: 14 percent and 13.5 percent, respectively.
See the accompanying methodology.