Meet Maria Salinas — A Farmworker and Organizer Fighting for Language Equity
October 12, 2023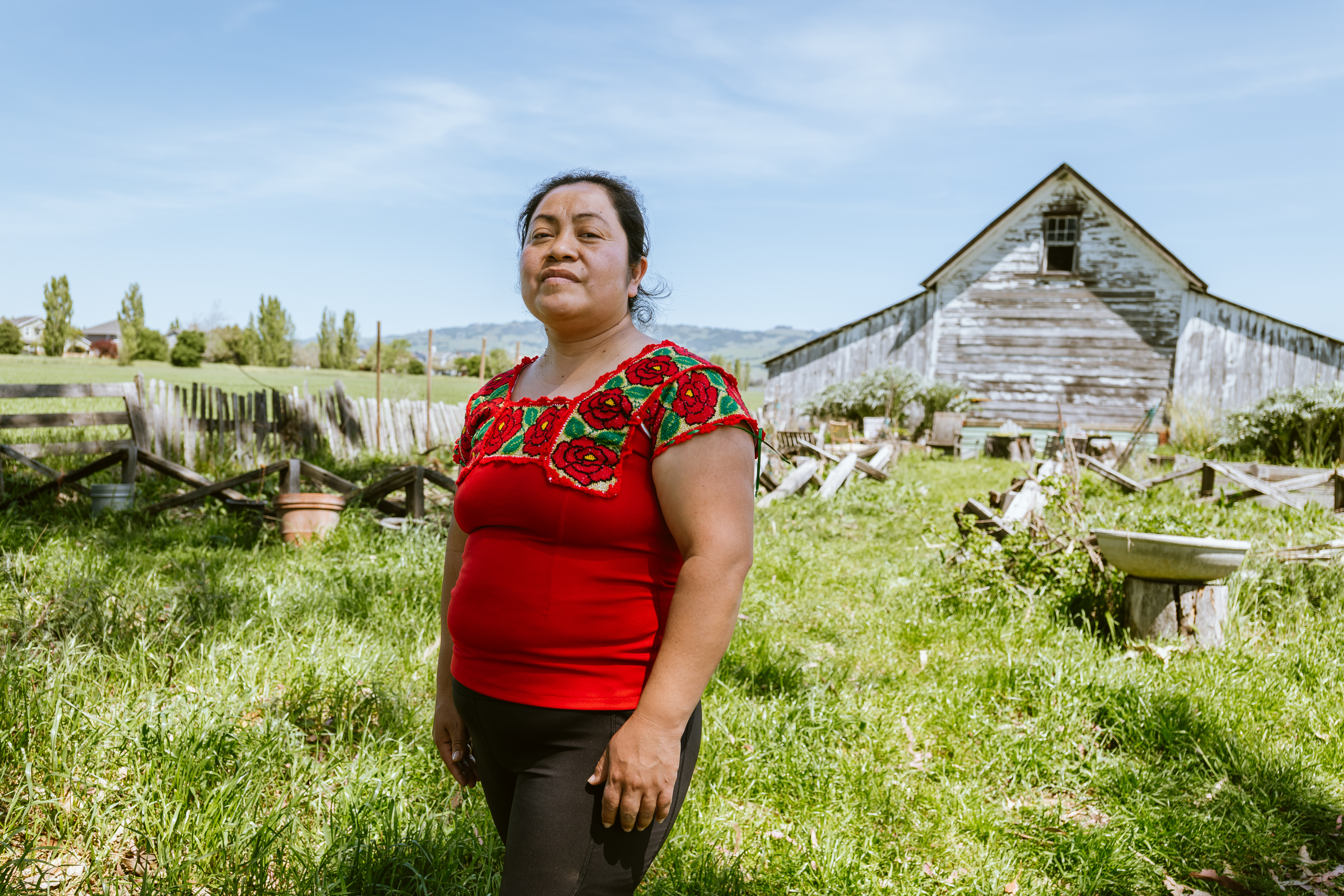 Maria Salinas is a farmworker who predominantly speaks Chatino, an indigenous language of Mexico. She has worked as a field hand for years, harvesting tomatoes, strawberries, and grapes. In her free time, Maria loves tending to her garden at her home in Petaluma, California, because of the connection it brings to those who came before her. "I love planting," she says, "I have some knowledge of those plants which are, well…everything about the legacy of tradition that my grandma left me."
Maria is also an active organizer. With North Bay Jobs with Justice and the Movimiento Cultural de la Union Indígena, she fights for the health and safety of her fellow farmworkers, especially those who speak indigenous languages.
There are more than 11,000 farmworkers in Sonoma County, and many of them make up the backbone of the region's billion-dollar wine industry. Farmworkers have borne the brunt of climate change in the region: working in the fields during periods of extreme heat and wildfires has taken a physical, mental, and financial toll on them. Maria recalls the immense fear she and other farmworkers felt during the 2017 Tubbs Fire. At the time, safety guidelines were only provided in English and Spanish.  "[When you speak] an indigenous language, you feel vulnerable — like you don't get the message and you don't feel safe," she says. "When you get a translation in your own tongue, then you feel there's safety."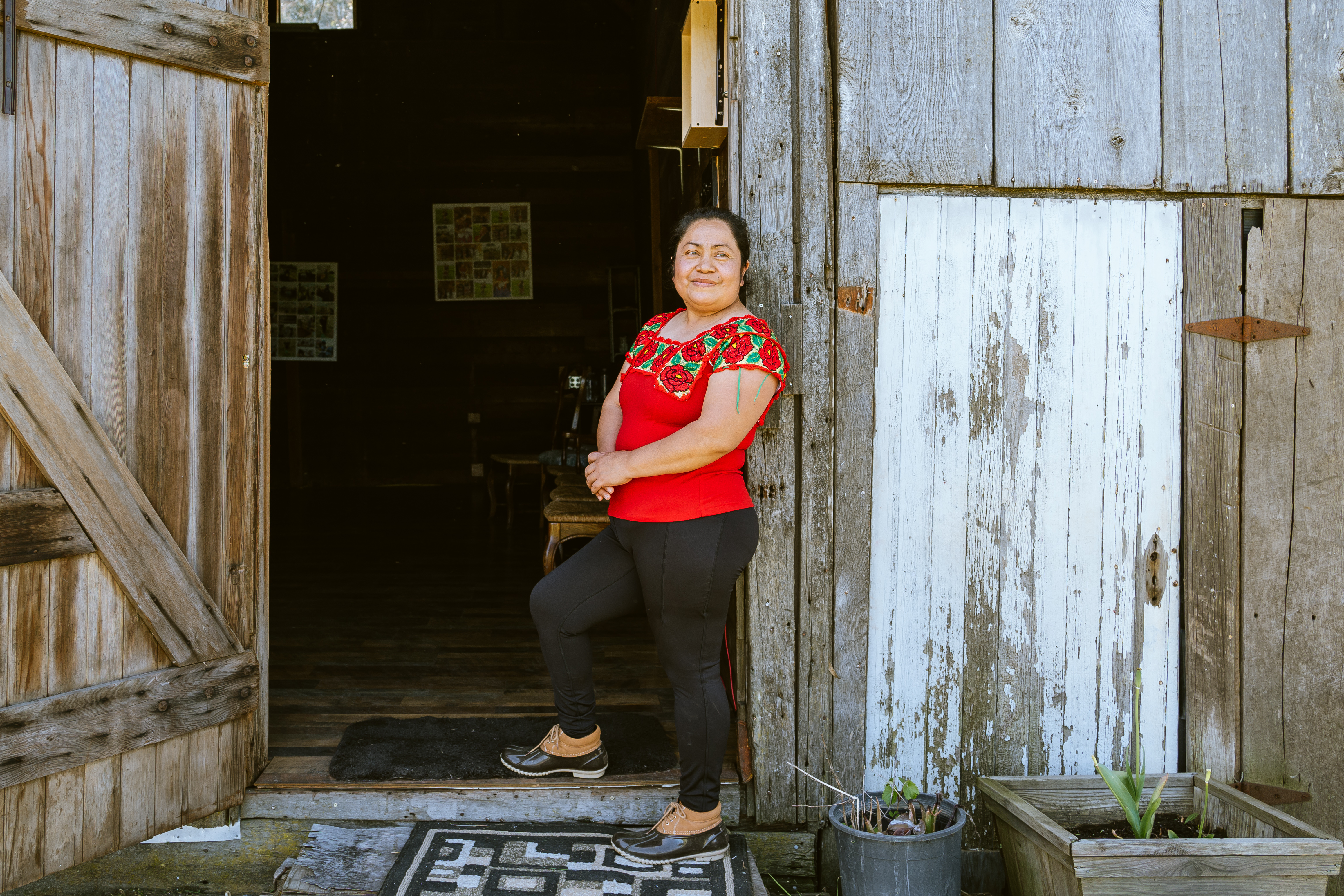 These unsafe working conditions motivated Maria and her fellow organizers to survey farmworkers in the region and compile a list of all the different languages they spoke. They used this list to show local ranchers and policymakers the broad range of languages spoken and how additional translations were needed to ensure the safety of workers. In 2022, organizers pushed the Sonoma County Board of Supervisors to create a new evacuation access plan. It requires employers to provide safety training to workers in their preferred language, including indigenous languages.
Farmworkers in Sonoma County who speak predominantly indigenous languages are among the nearly 8,000 households in the county that are linguistically isolated — households in which either no person age 14 years or older speaks only English at home or speaks English at least "very well." More than 200,000 households (8 percent) in the nine-county Bay Area are linguistically isolated. Households that are linguistically isolated are on average more likely to have lower levels of educational attainment. As a result, they're also more likely to experience barriers in accessing employment with quality health care and benefits.
Maria emphasizes the importance of speaking Chatino and indigenous languages overall: "I believe that it is essential I speak my indigenous language [so] my language can't be lost. It's the voice, the message from our ancestors, from my grandmother, from my grandfather, and that's how we're connected with Mother Earth. So, this is something that we should cherish because if there aren't any indigenous languages then there's no diversity."
Learn More: Explore data on linguistic isolation — and learn what policy strategies you can support to advance inclusion in your community.
Photos: Felix Uribe