Meet Joseph Alvarez — A Bay Area Resident Facing a Growing Rent Burden
April 26, 2023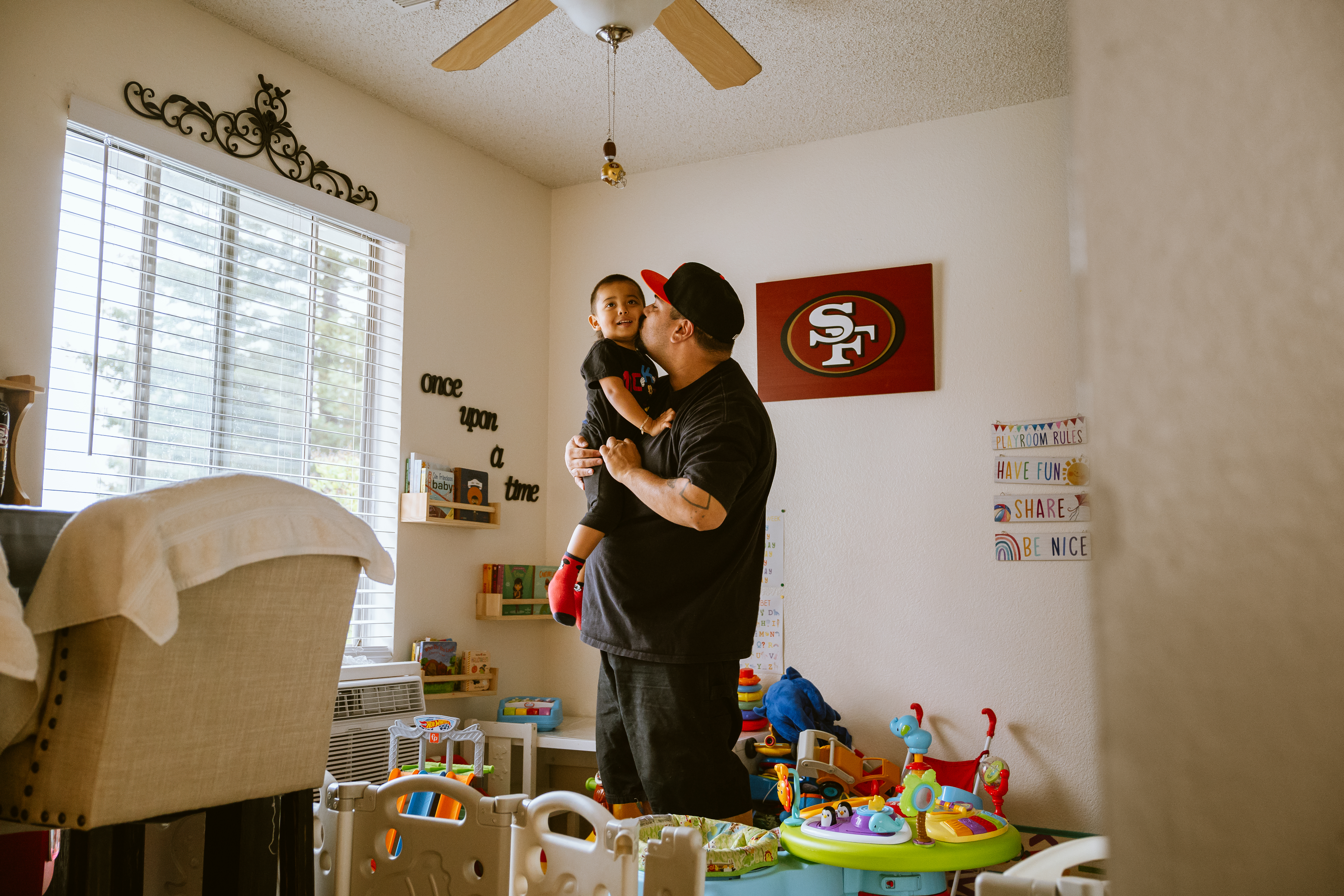 At the Covid-19 pandemic's onset, Joseph Alvarez moved to an apartment complex in Petaluma with his wife and children. He was drawn to Petaluma because he works an electrical job in San Rafael, and he also wanted a safe, affordable place for his growing family to call home. With median market rent in the nine-county region at $3,492, Joseph couldn't afford housing in San Rafael, Sausalito, Mill Valley, Tiburon, and Novato. Petaluma, one of the more affordable cities in the region, was the next closest and most affordable option. Still, the city's median market monthly rent is $2,671, compared to $2,625 in Sonoma County overall.
When their lease was up for renewal, the family was hit with a $400 rent increase — from $1,884 to more than $2,300. He was told he could submit a counteroffer, so he responded with a counteroffer of $2,100 over email. When he did not hear back after 30 days, he went to the leasing office. The leasing agents told him he had three options: sign the offer then and there, go month to month, or vacate the property.
Joseph knew these three options violated the California Tenant Protection Act of 2019, which limits annual rent increases to no more than 5 percent plus the local inflation rate or 10 percent, whichever is lower.
When he raised that he knew his rights and the initial rental increase was illegal, the leasing office's position shifted, he says. They quickly apologized and blamed the mishap on an out-of-town regional manager handling the lease renewal, who they said didn't understand the state's laws. The leasing office then provided Joseph with a counteroffer of an 8.8 percent increase.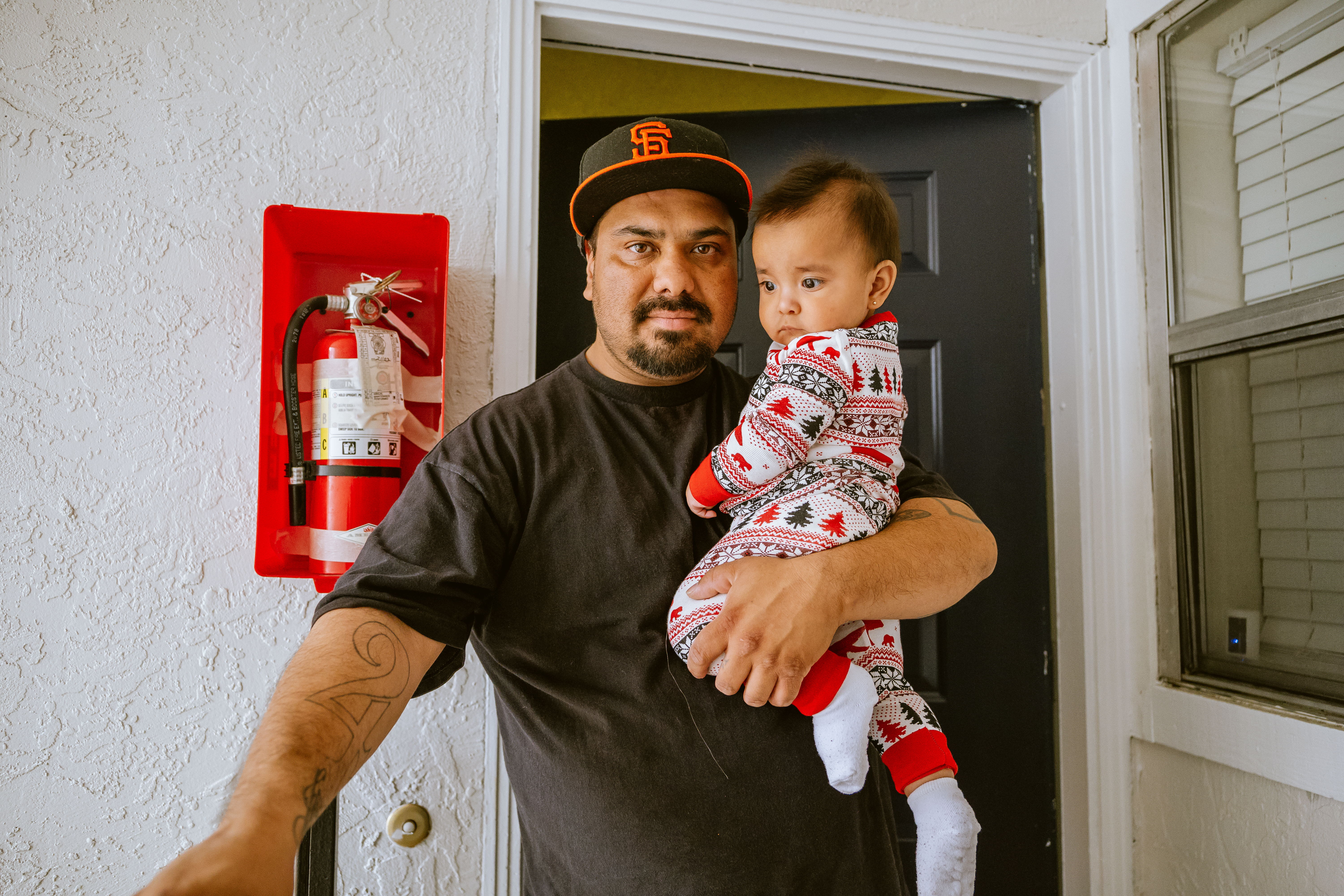 Joseph worries that other people in his rental complex, like seniors on fixed incomes and single parents, did not know their rights and were forced to sign lease agreements with exorbitant rent increases because they thought they had no other option. He thinks of his mother in this situation. Like some immigrants, his mother and grandmother have the mentality of not rocking the boat, so "they just let stuff be and don't say anything." He worries that tenants similar to his family members just accepted the unlawful rent increases. "For them to increase our rent and bamboozle us, I just think it is truly an unfair practice," he says. "It is pretty dirty what they are doing, and they are doing it intentionally. How many people have already been evicted under these pretenses?"
Joseph is among 24 percent of renters in Petaluma that are severely rent burdened, those who spend 50 percent or more of their monthly income on rent. In the nine-county region, nearly half (47 percent) of renters are rent burdened, which means 30 percent of their income goes toward paying rent. The percentage is even higher in Sonoma County, where 55 percent of renters are rent burdened. In the Petaluma, Rohnert Park, and Cotati sub-county areas, renter households would have an additional $8,852 in average disposable income if their rent burden was eliminated. If the entirety of Sonoma County did not experience rent burden, there would be an additional $310 million in spending power for the county.
Even after negotiating a lower rent increase, Joseph and his family are still grappling with the effects of rising housing costs. He and his wife agree that they would be saving for a house if they did not experience rent burden. Even though things are challenging right now, they aren't giving up on achieving their dream of being homeowners.
Find data on eliminating rent burden for your community — and learn what policy strategies you can support to ensure that renters thrive.
Photos: Felix Uribe