Bay Area Equity Atlas Update
November 21, 2019
When you sign up for our email list (below right), you will receive updates about new Atlas content, events, and examples of equity data in action.
Dear Bay Area Equity Atlas Users,
Hello everyone! We are thrilled to finally be able to share a new feature that we have been perfecting over the past several months.
New Feature: PowerPoint Slide Downloads
We want to make it as easy as possible for you to use Equity Atlas data in your work, so we added a new feature that allows you to download a PowerPoint deck about your selected indicator and the chart or map image. On any Indicator page, go to the "Download" symbol on the "Breakdown/Filter" menu and choose the "PowerPoint download." Pro-tip: Download PowerPoint presentations for multiple breakdowns of one indicator, or for multiple indicators, and combine the images into a single presentation.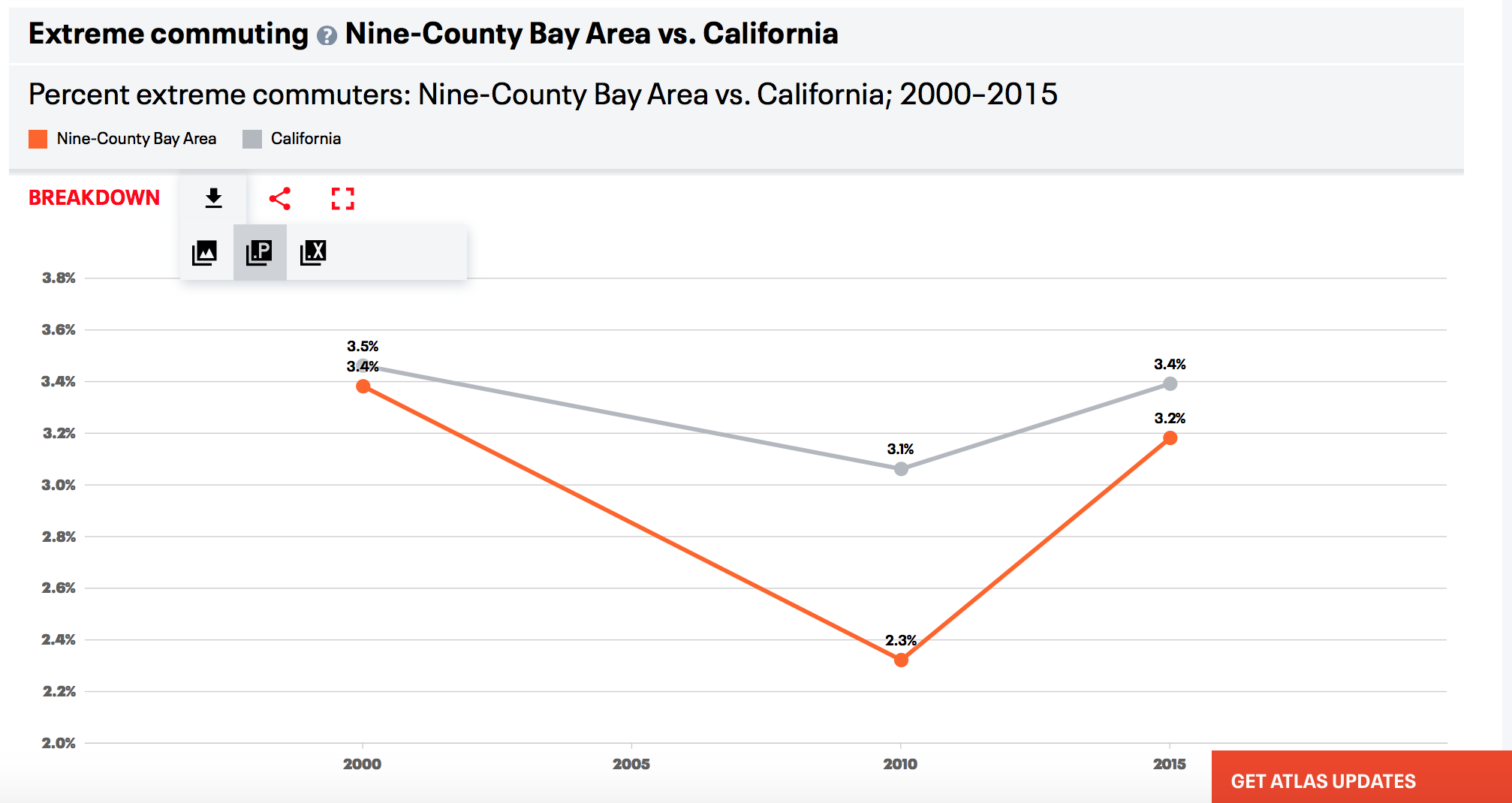 Equity Data On the Road
We've continued to share the Bay Area Equity Atlas across the region. On November 6, we held a terrific training with Sonoma County community leaders in Santa Rosa in partnership with Sonoma County Human Services Department. Interested in hosting a presentation or training? Drop us a line at info@bayareaequityatlas.org.
Thank you!
The Bay Equity Atlas team