Bay Area Equity Atlas Update
Dear Bay Area Equity Atlas Users-

Greetings! Our team believes that combining quantitative data with stories told by the people most impacted by inequity produces a powerful narrative that can drive equitable policy change. This month, we are excited to feature some of the storytelling elements of the Atlas, including a new story just added to the Atlas (with photos by Felix Uribe) and a series of in-depth stories from Bay City News.

Meet One of Contra Costa County's 29,000 Extreme Commuters
Five or six days a week, Jayson Beslig makes the trek from his home in Pittsburg to the San Francisco International Airport where he works the graveyard shift as a cabin cleaner. His 4.5 hour round trip commute qualifies him as an "extreme commuter"— commuting 90 minutes or more each way to work. Read about Jayson's experience here.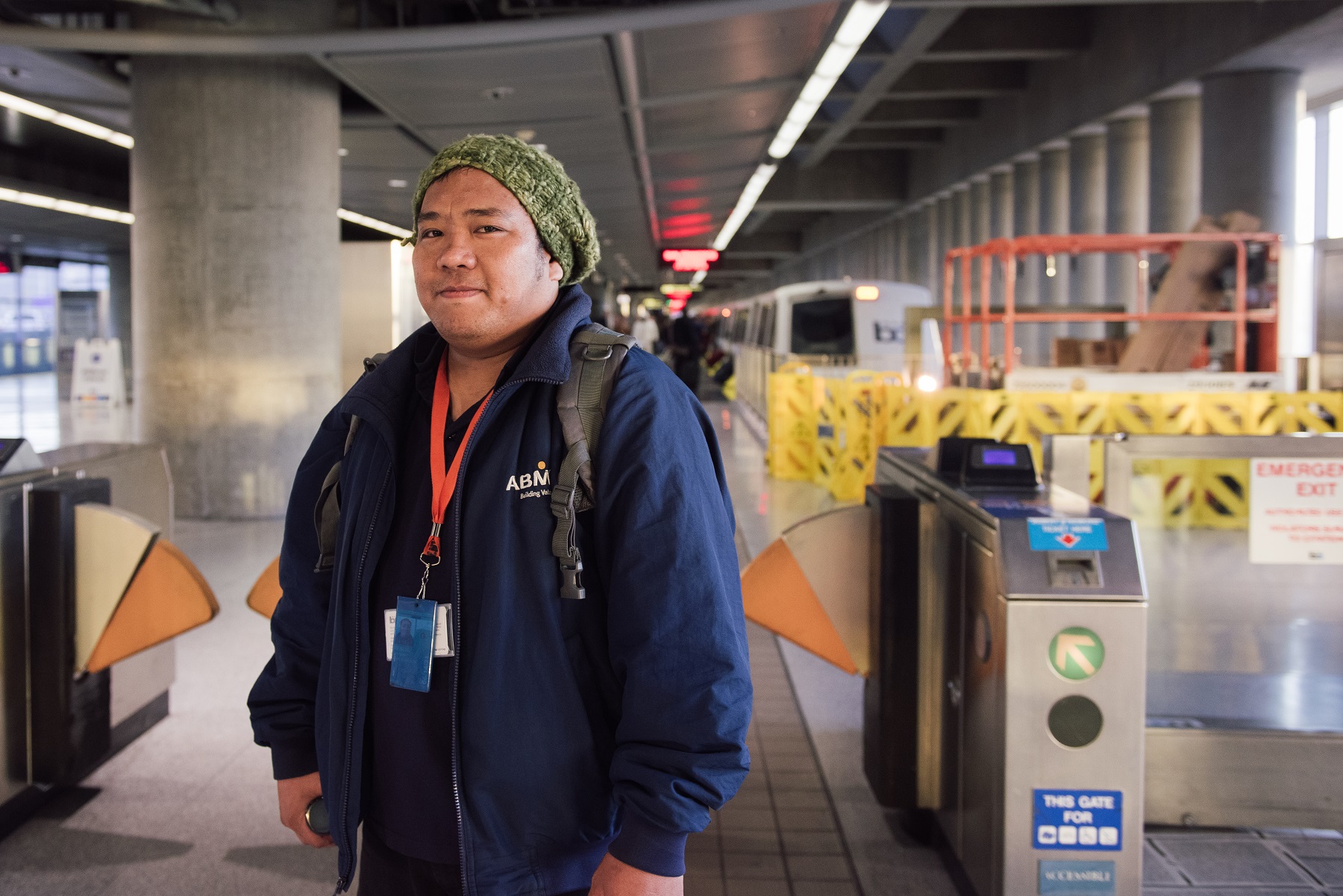 Photo: Felix Uribe
How Tenant Advocates are Using Bay Area Equity Atlas Data
On July 23, 2019, the Atlas team hosted a webinar where tenant advocates from The Hayward Collective, EBASE, Causa Justa :: Just Cause, and Working Partnerships USA shared how data serves as a complement to organizing in their policy campaigns for stronger rent control and eviction protections in Concord, Hayward, Oakland, and San José. Find a recap of their presentations here.

Using Atlas Data for Stronger Local Journalism
The Bay City News Foundation continues to leverage Atlas data and original reporting to produce in-depth stories about crucial equity issues. This past month, their team reported on Oakland's construction boom and affordability challenges, the lack of diversity among local elected officials, how the region's displacement crisis is affecting communities of color, and how women of color face the highest rent burdens. Check out all of the "Equity Ripples" stories.

Atlas in Action: Supporting an Emergency Rent Cap in Vallejo
In May, the new San Francisco-based owner of two apartment complexes in Vallejo gave notices of 100 percent rent increases to their tenants — placing about 462 working-class residents, primarily Filipinx Americans, at risk of eviction, displacement, and homelessness. The city immediately took action, and included data on rent burdens provided by the Atlas team in its emergency rent cap ordinance (including a rent rollback for the at-risk tenants) passed on July 16, 2019.

Event: Using Data to Advance Equity in Marin County
This fall, our team will be hitting the road to share this new resource with changemakers working across the region. On October 16, Rise Together Bay Area, the Marin Community Foundation, and the Bay Area Regional Health Inequities Initiative will be hosting a two-hour session to introduce the tool to community leaders working to advance equity in Marin County. Register here.

Thank you!

The Bay Area Equity Atlas team